Explore Inspiring Wine Color Palettes for Your Creative Projects 🍷✨
🎨 If you're looking for the perfect wine color combination to bring life to your decoration, graphic design, web development, or other creative projects, you're in the right place.
Wine color, with its elegance and depth, can add a touch of sophistication and warmth to any project. In this post, we will present you with a range of inspiring wine color palettes that will help you take your ideas to the next level.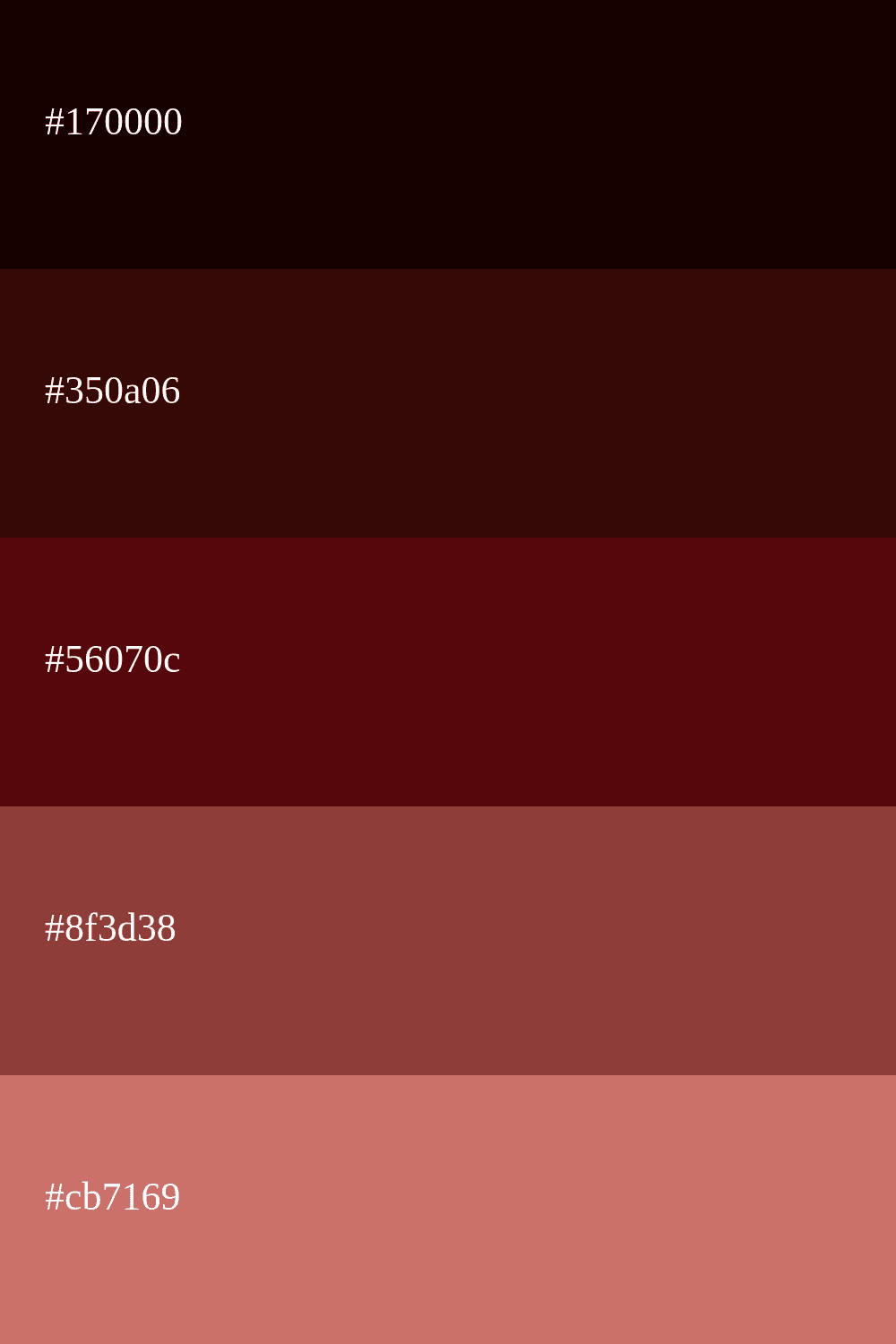 #170000#350a06#56070c#8f3d38#cb7169
Whether you're designing a modern website, decorating your home, or creating promotional materials, here you will find the perfect wine color palette for your project. Get ready to explore a variety of combinations that will make you stand out and captivate your audience! 🍷✨
Color Palette Combinations with Wine Color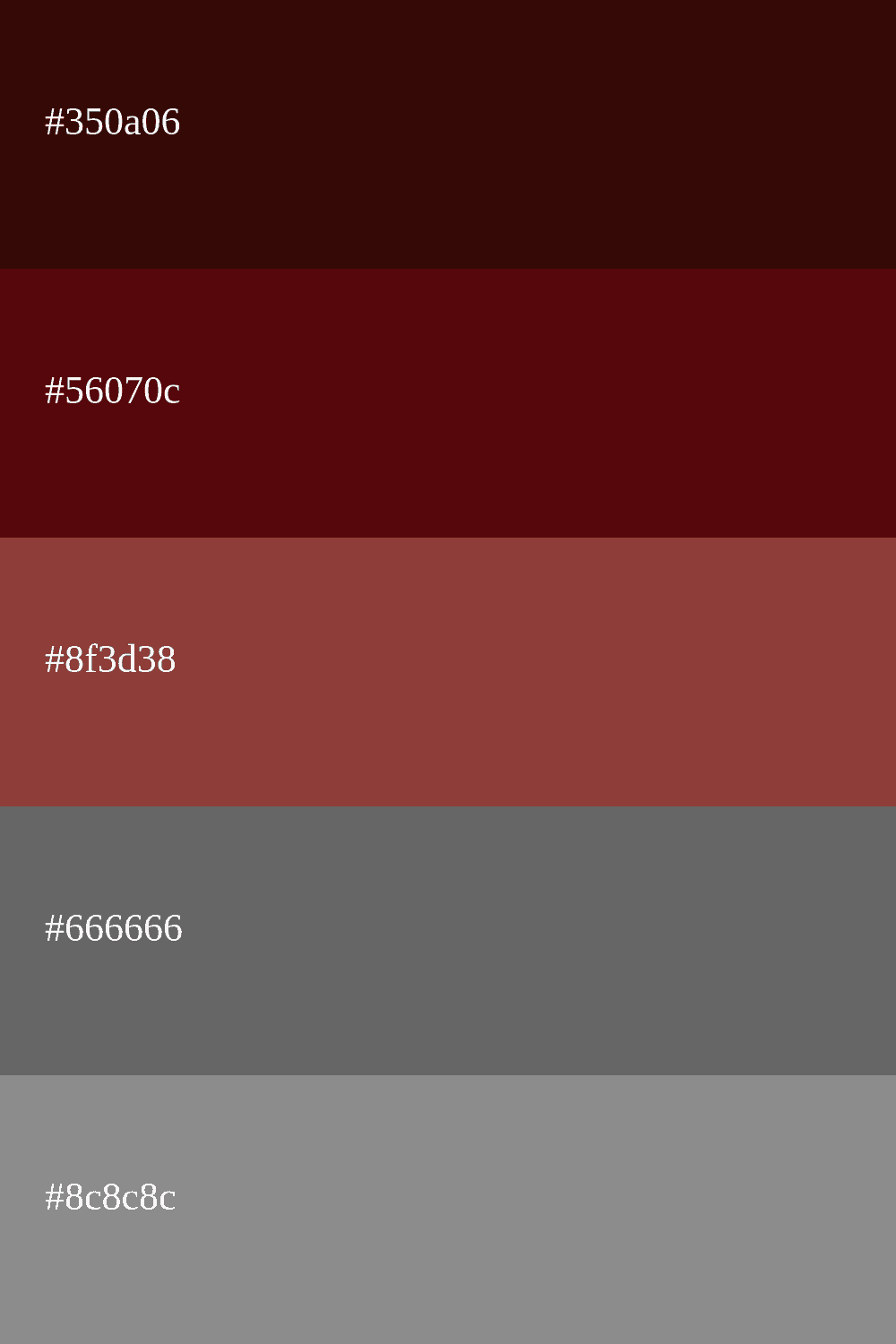 #350a06#56070c#8f3d38#666666#8c8c8c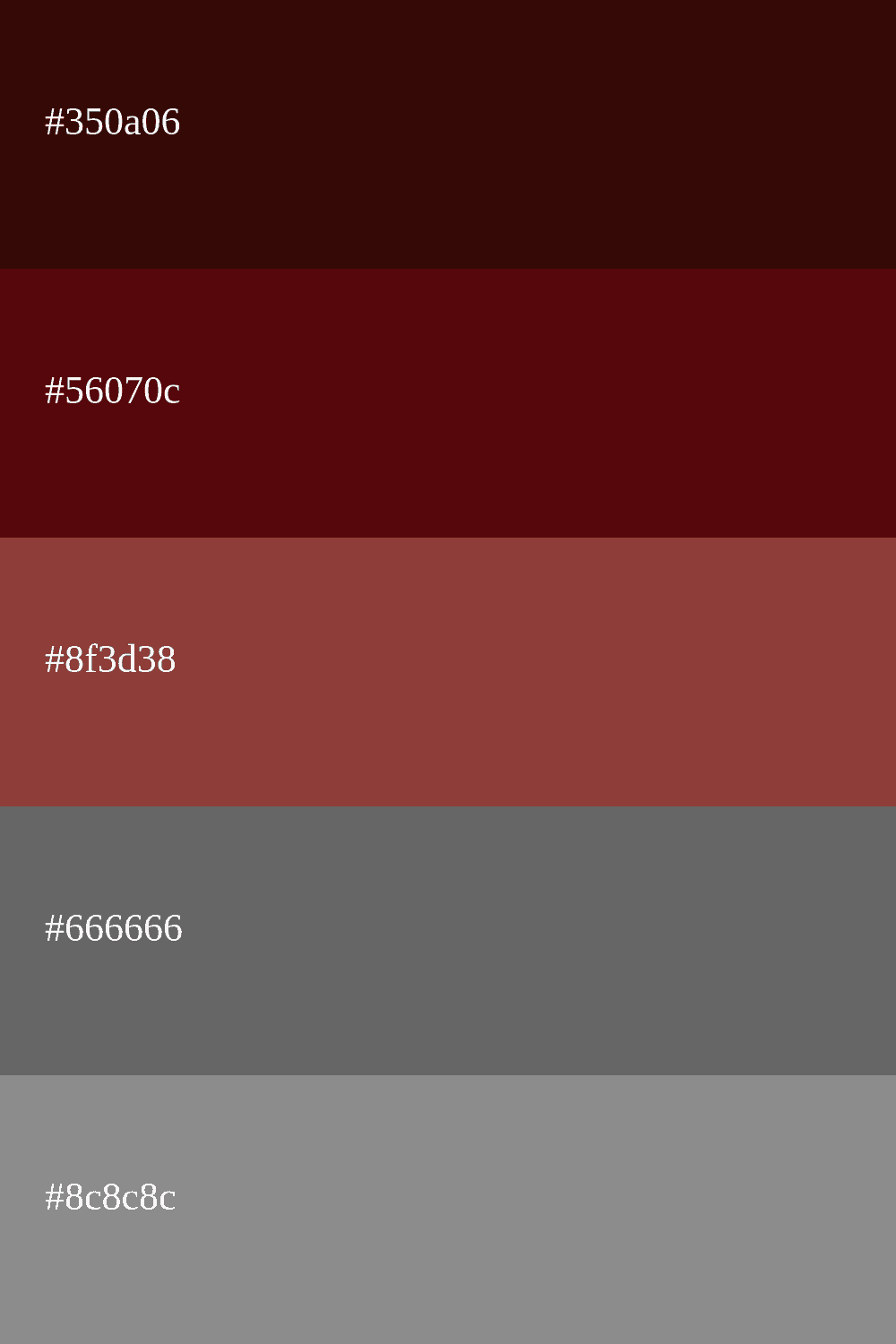 #350a06#56070c#8f3d38#1e1e1e#010101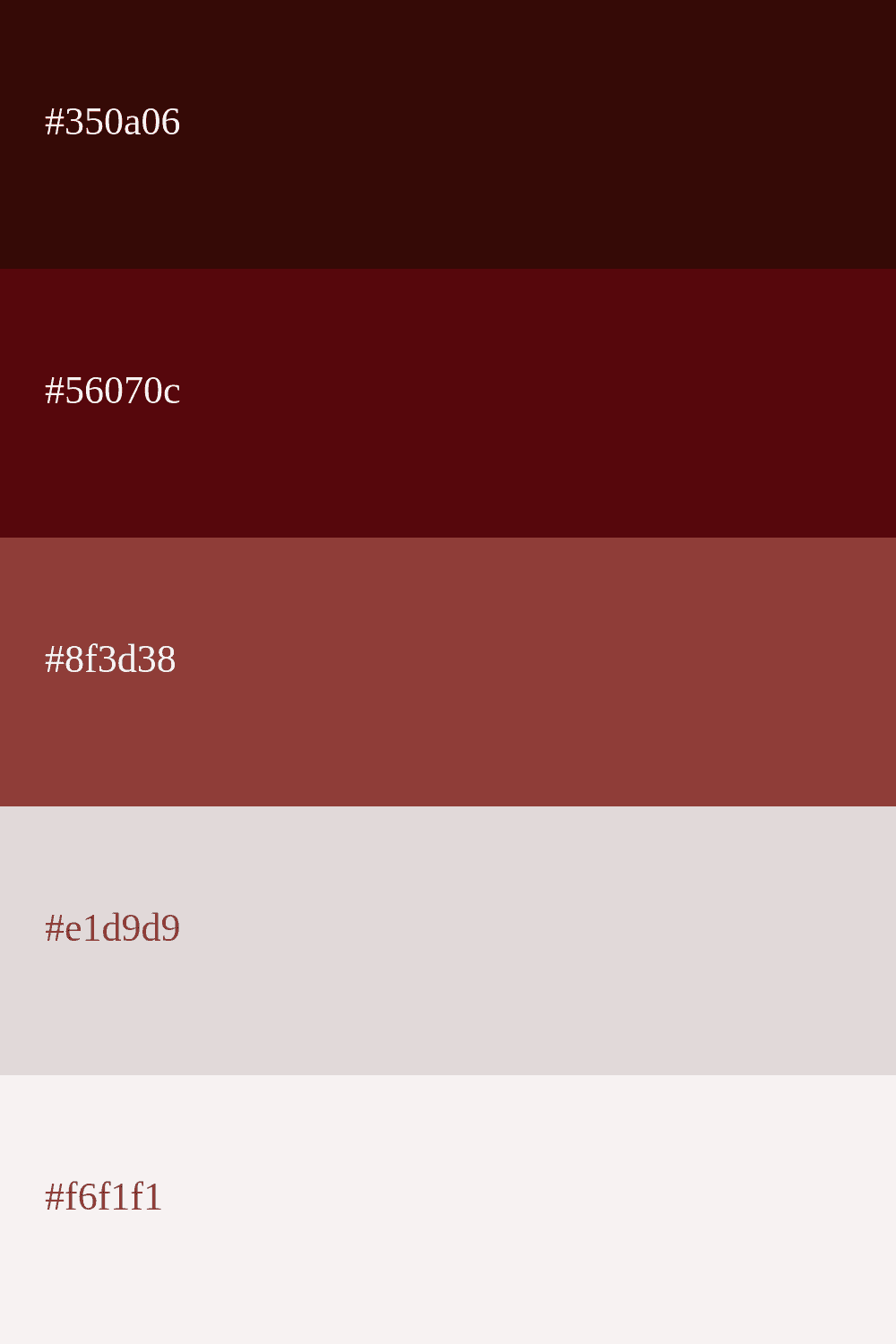 #350a06#56070c#8f3d38#e1d9d9#f6f1f1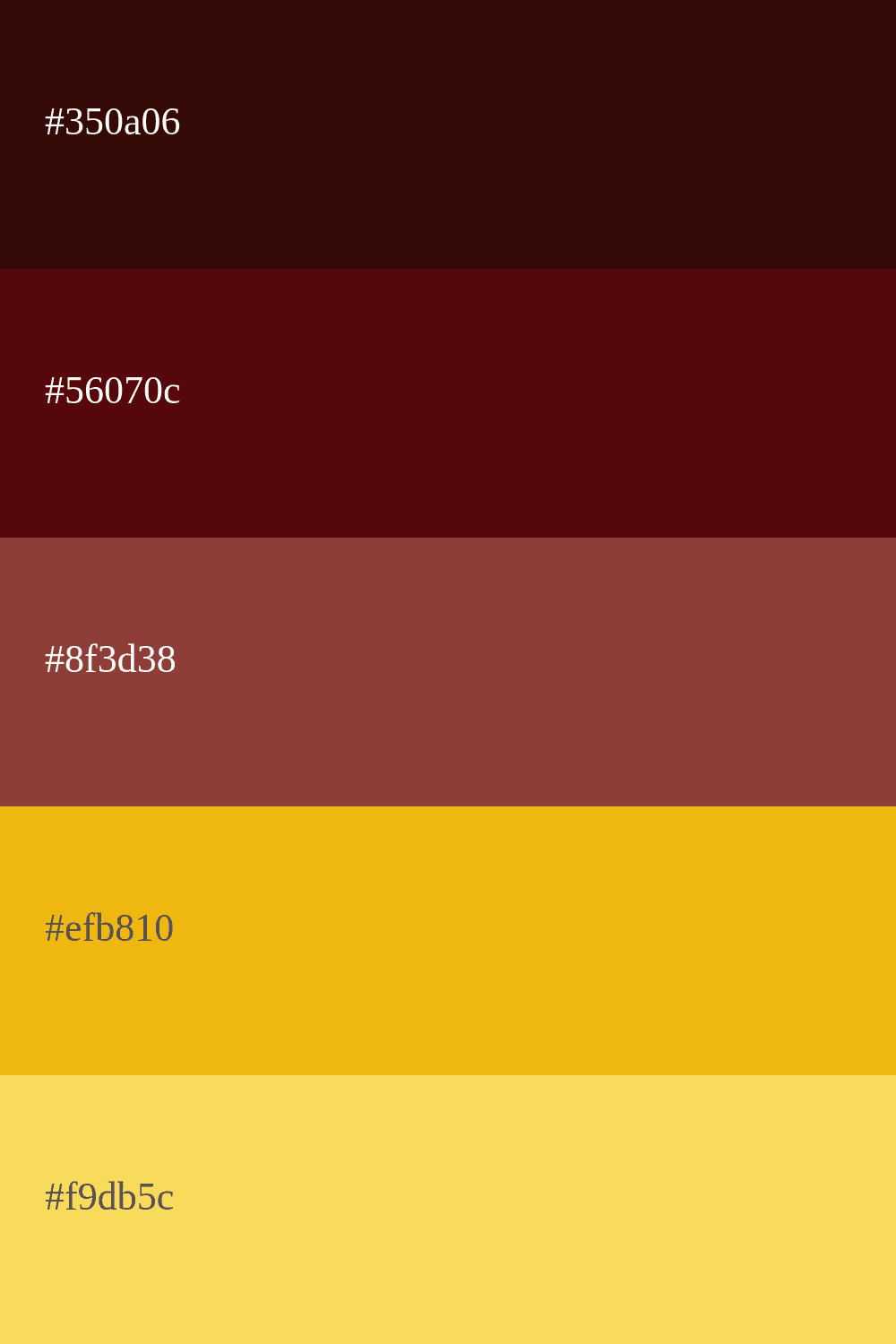 #350a06#56070c#8f3d38#efb810#f9db5c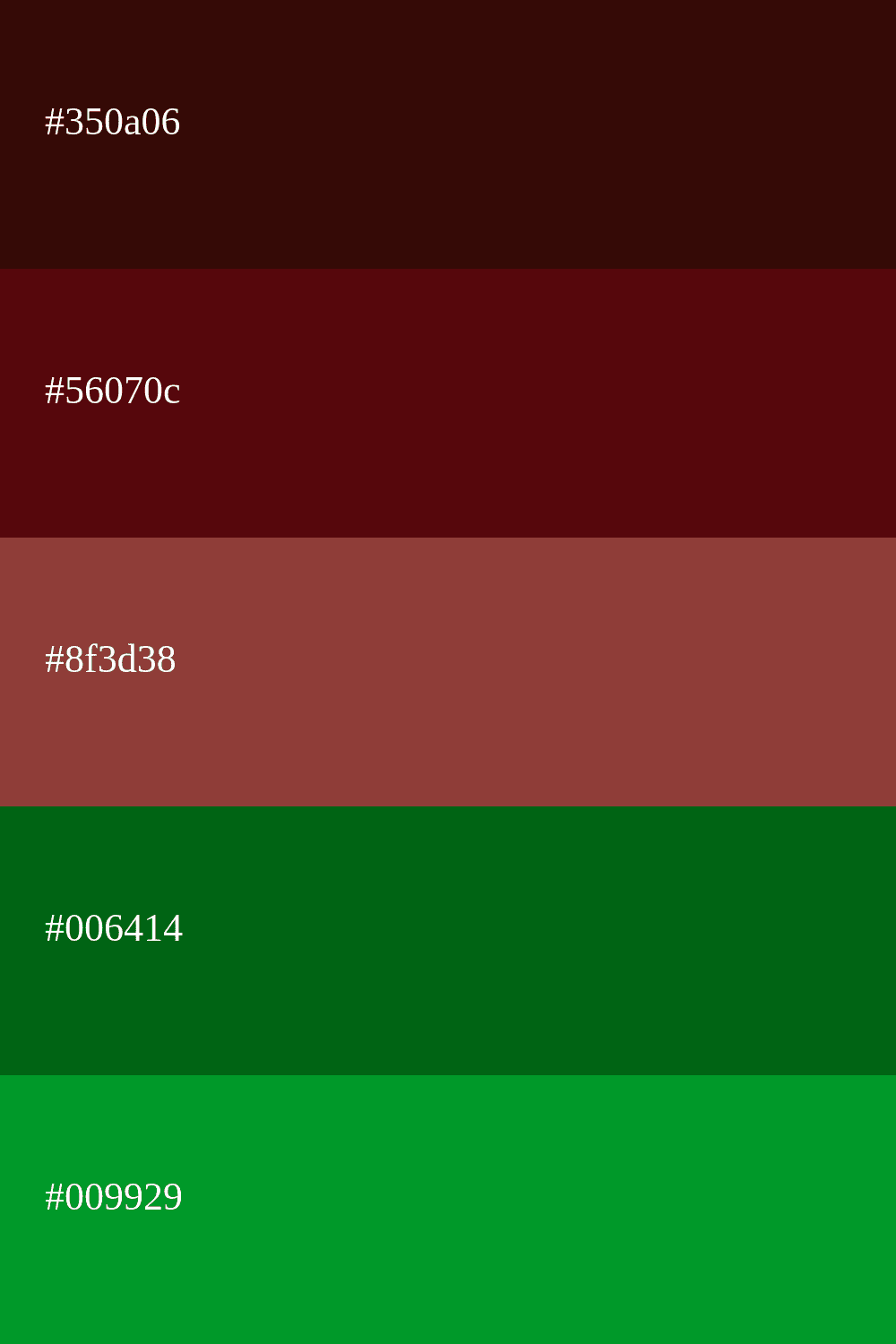 #350a06#56070c#8f3d38#006414#009929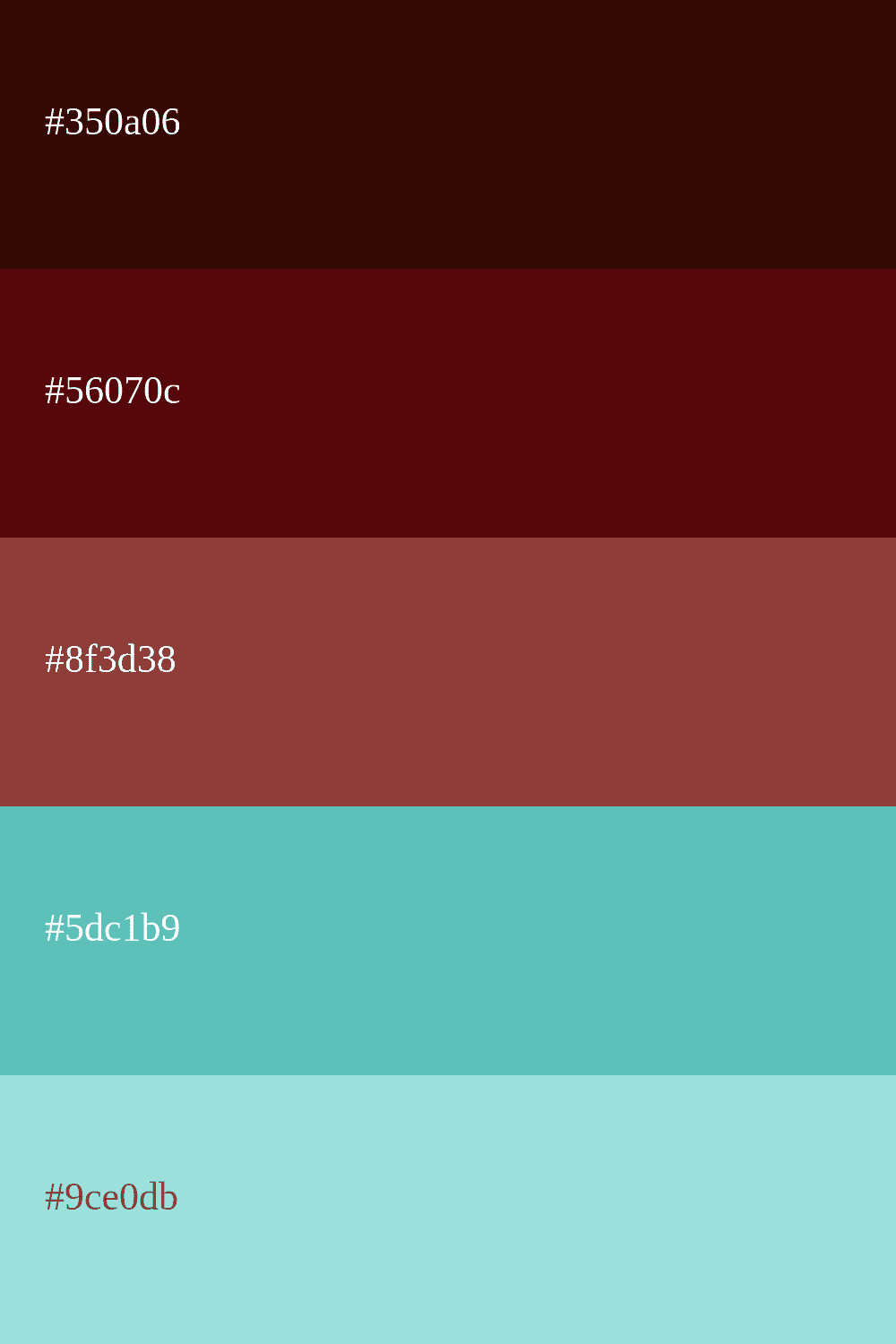 #350a06#56070c#8f3d38#5dc1b9#9ce0db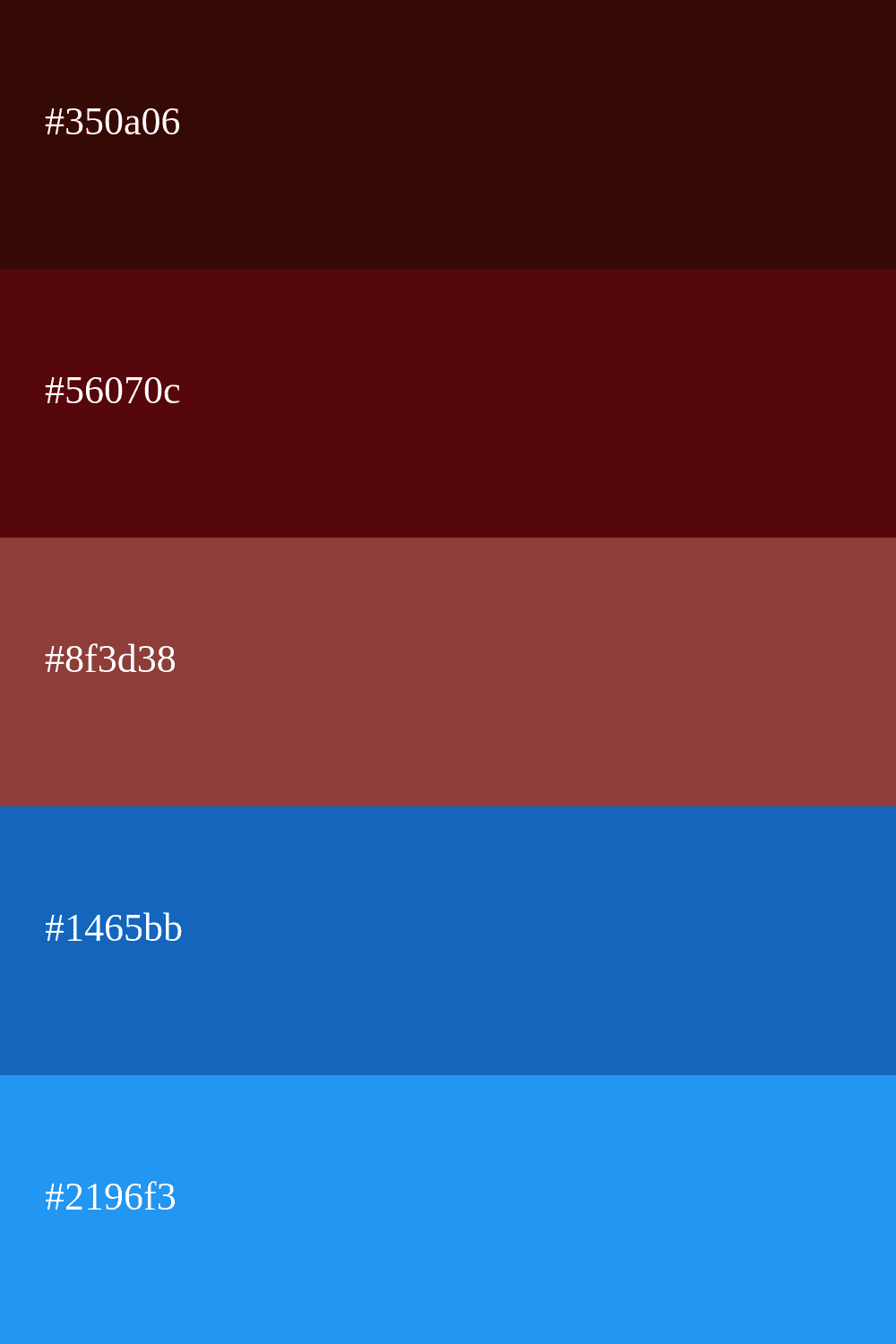 #350a06#56070c#8f3d38#1465bb#2196f3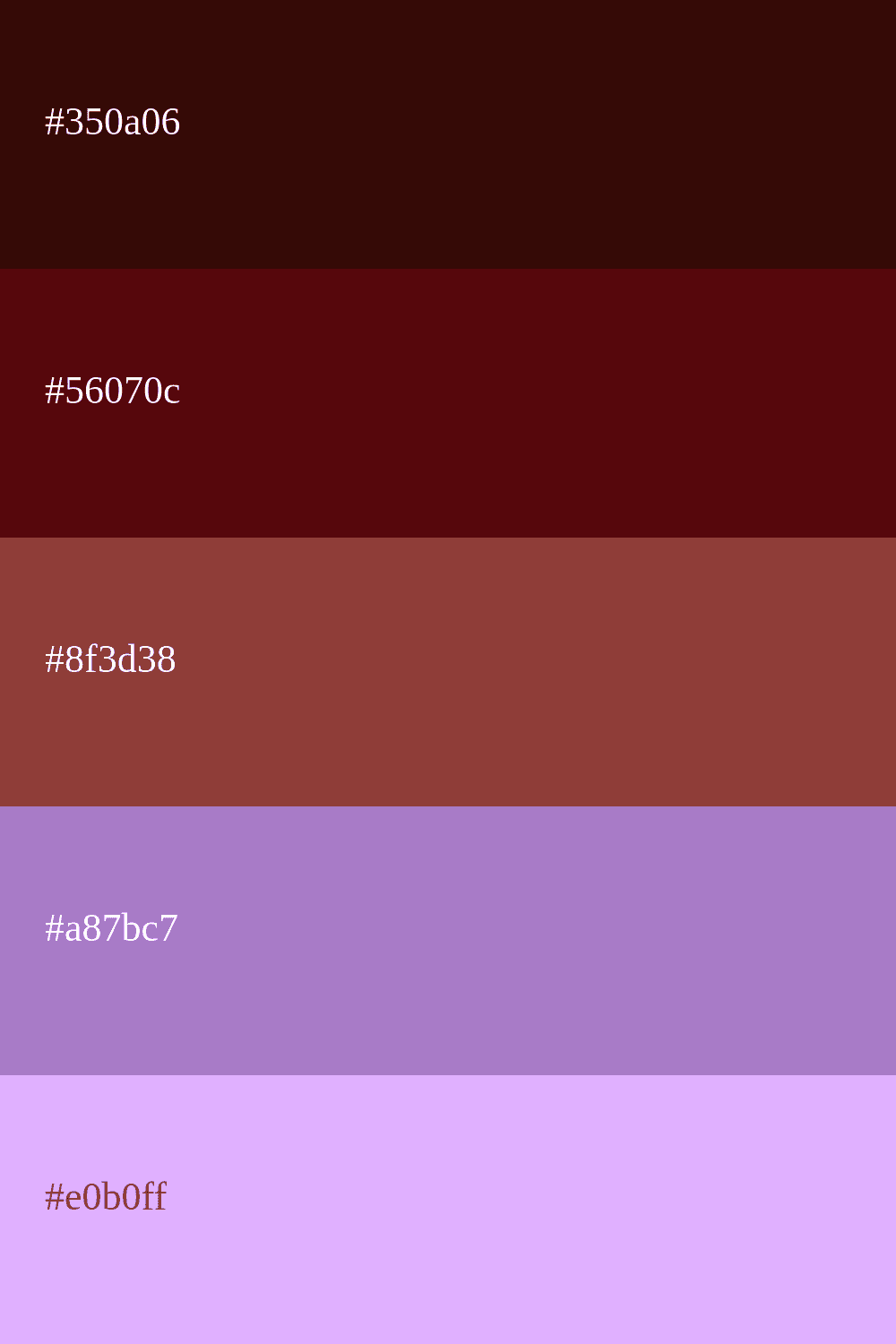 #350a06#56070c#8f3d38#a87bc7#e0b0ff
#350a06#56070c#8f3d38#64c27b#9bfab0
What is Wine Color? 🍷
Wine color is a deep and rich hue, inspired by red wine, with shades ranging from dark red to intense purple . It's a color that evokes feelings of luxury, elegance, and sophistication.
Wine, with its rich history and aging process that improves over time, serves as a perfect metaphor for this tone. Just like a fine bottle of wine, wine color becomes more appreciated with time and is associated with special moments and celebrations.
In the color wheel, wine color falls within the range of reds and purples, and its versatility makes it suitable for a wide variety of creative applications. It can be used as the primary color in designs or as an accent to add a touch of elegance and depth.