Cool and warm color palettes combinations and codes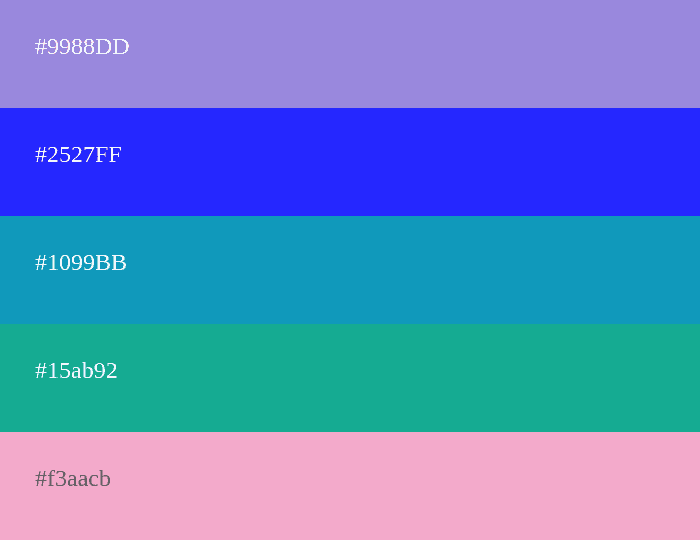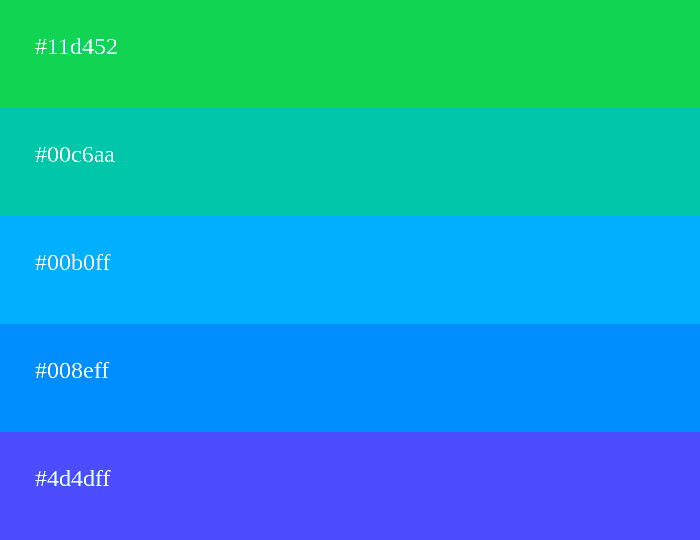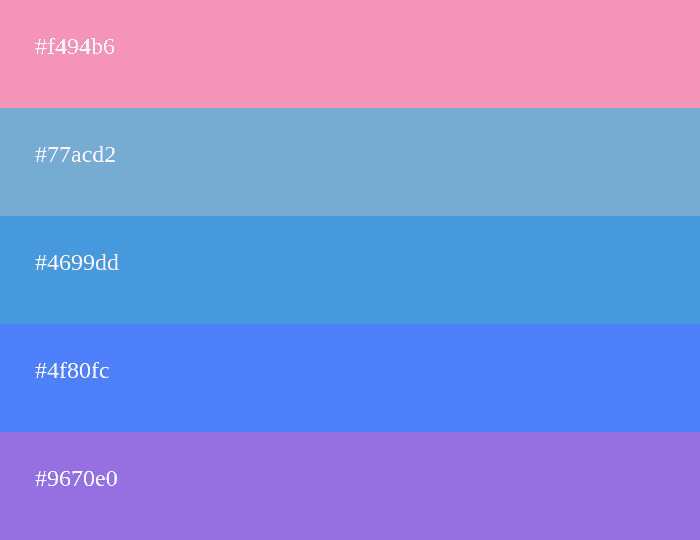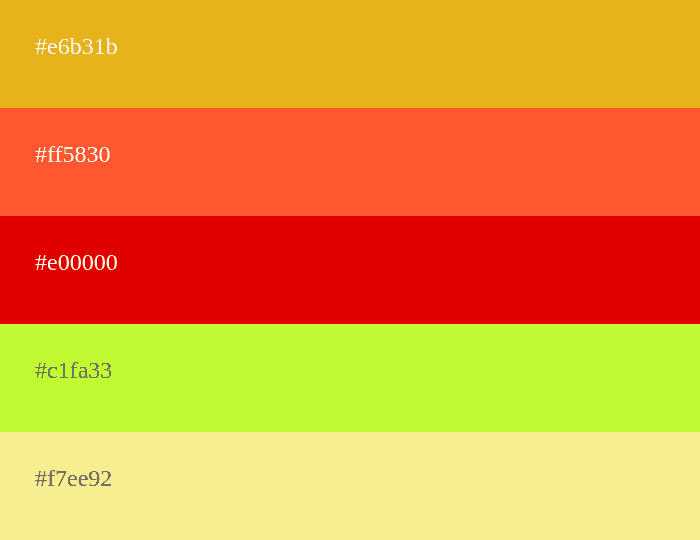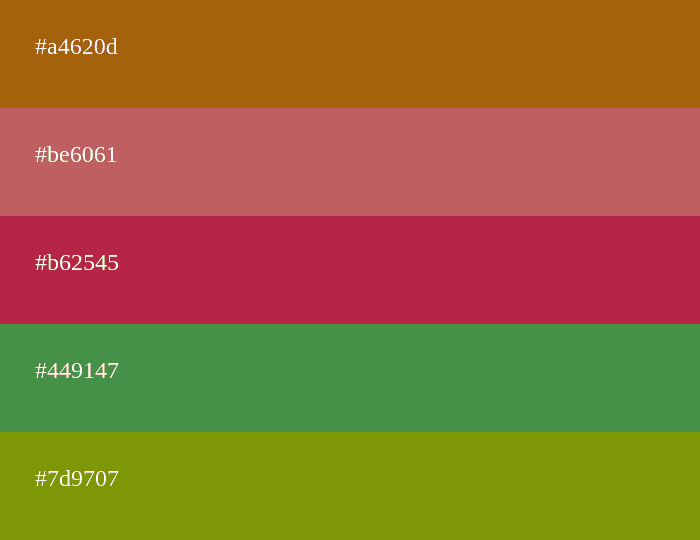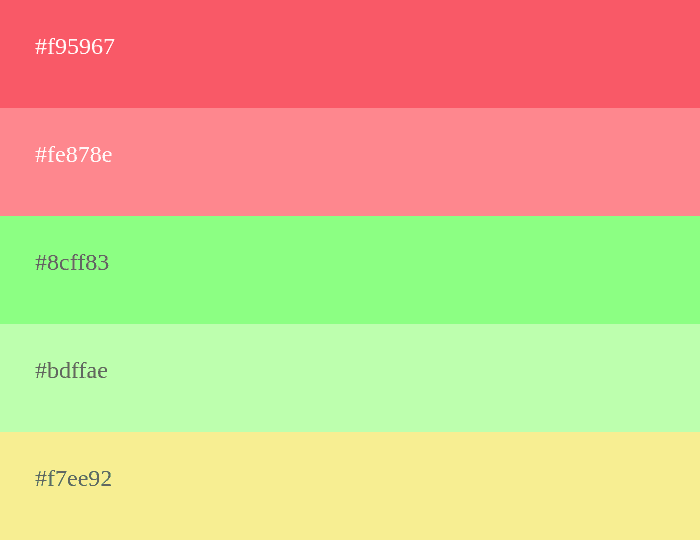 What are cool colors?
The range of cold colors are those that are on the left side of the chromatic circle, they are called cold because according to the psychology of color they convey the sensation of low temperatures or calm, that is why they are widely used in the world of decoration and development. Web.
Unlike the warm tones located in the opposite division of the color wheel and that transmit a totally different sensation.
From a cool color tone and a warm color tone we can obtain a beautiful combination of complementary colors or you can also choose a monochromatic cool color palette.
List of the 6 most important cool colors
1 - Blue: It is the cold color par excellence and one of the most used in all of history, without a doubt it is one of the most beautiful colors.
2 - Green: It is a color that is associated with nature and is one of the most versatile to combine in your color palette
3 - Turquoise: This color is a cold tone that is obtained from the mixture of blue and green that belongs to the range of cyan colors.
4 - Cyan: Beautiful color obtained by combining blue with green and has several precious shades such as aquamarine and turquoise.
5 - Pink: If we are talking about beautiful colors we cannot leave out the color pink, which is a light tone derived from magenta.
6 - Magenta:: This color is on the border between cold and warm colors, its most intense tones can be considered as a neon color .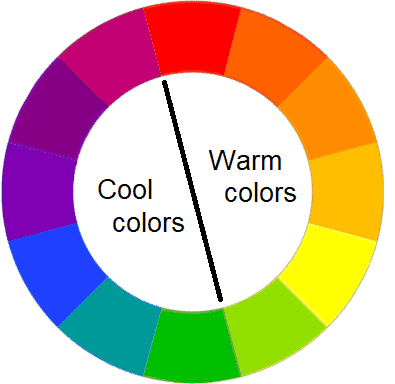 Is pink a warm color or cold?
The color pink is a shade derived from red which is a warm color, so we could say that pink is warm but not everything is white or black, since there are warm and cold versions of each type of color.
For example, pink is a mixture between magenta and red, the closer it is to magenta it will be a cold color and the closer it is to red it will be a warm color.
What are the warm colors?
Warm colors are a range of tones that are on the right side of the color wheel, they are called warm because they convey sensations of high temperatures and are intense like red or yellow, unlike pastel colors that are lighter or colors cold ones that transmit totally different visual sensations.
From them we can create color palettes that combine very well knowing how to also mix them with cold colors, you can choose a monochrome palette of warm colors or play by combining those that you like the most, Warm colors are made up of one of the following colors:
The 5 most used warm colors today
1 - Red: It is the warm color par excellence and one of the most representative colors in history.
2 - Yellow: A beautiful color with multiple bright and dull shades for all kinds of projects.
3 - Orange: if we locate ourselves within the chromatic circle, we find orange in the middle of yellow and red, so also as a warm tone.
4 - Light Green: The lighter or brighter types of green can also be considered warm colors.
5 - Magenta: Although magenta falls into the category of cold colors or neon tones , some shades with shades closer to red can be considered warm colors.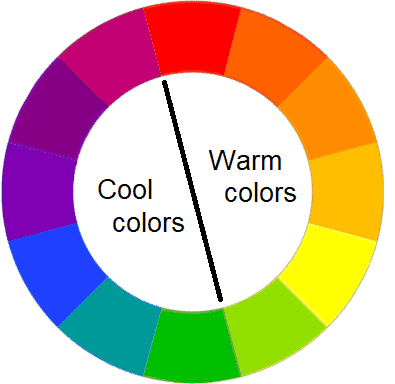 Both green and magenta are at the limit of this division between cool and warm colors, for example a pear green already becomes a warm color.
Ideas to combine cold and warm colors
If you don't know what color to choose for your palette, we show you different types of cool color combinations that you can use to create beautiful designs and decorations in your projects, NOTE: you can take a look at the pastel color palettes to find more beautiful combinations.